I have been trying to get this finished for my daughter's first day of school. I made it, just barely! She is starting a new school this year, so I wanted to makes some welcome treats for her classmates. There are only 9 children in her class including her, so I thought, "Piece of Cake, I can knock that out in no time." Well, when I started to make them, it was harder to decide what I wanted to do than it was to actually make them. But, I can't ever seem to get a project "finished". I am one that, when I think it is done, I find more that I want to add. I need to learn, when enough is enough.
Details: CDS, TBBM, DC, OA, MM, Studio G Stamp, See-D's Stamps, MCPT, Glitter Glue, Pop Dots
All 9 Bags:
Close up of apple: MCPT & Studio G Clear Stamp (Sept. Set)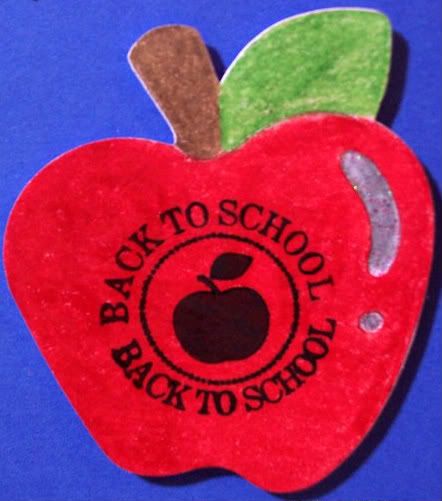 This is what each child received: Decorated Lunchbag from TBBM, Decorated Bookmark Tag from TBBM, Notepad, & 4 Markers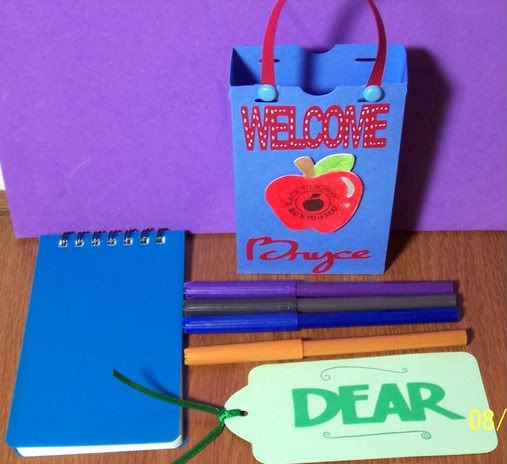 Thanks for looking. Questions & comments are welcomed.