Well, I found out this week that we will have two 40th Surprise Birthday parties to attend. Neither of them know about my blog yer, so this won't blow it - LOL.
This first one is for my cousin:
Details:
CDS, Ribbon from M's, frame is from SYI, 40 is from G & BS, & white mini brads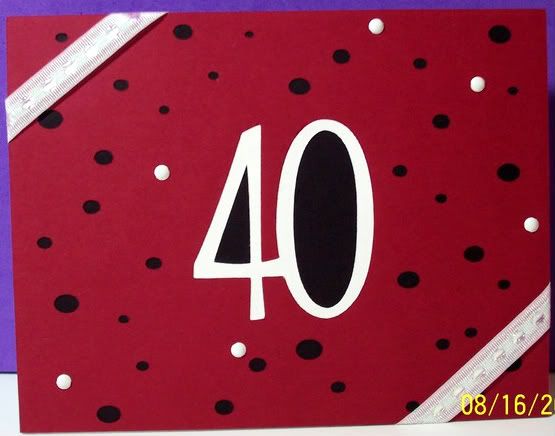 This one is for my sister in law:
Details:
CDS, Scallop circles 5" & 4 1/2" (placed inside the 5' to make a frame) from MM, 40 from G & BS (placed inside 4" circle)
Happy & Birthday from OA each word cut at 4 1/2" wide x 1" height.
Liquid Embossing inside the 40.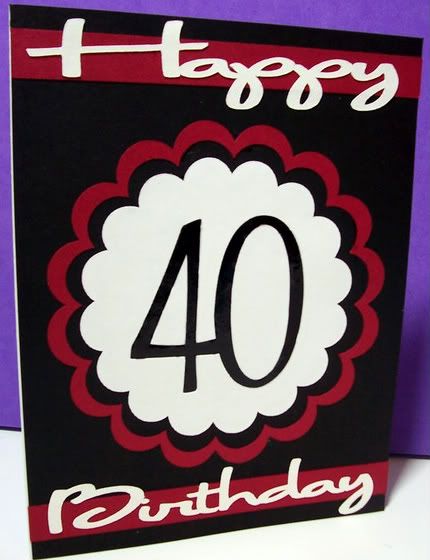 Thanks for looking. Questions & comments welcomed.