This is the first paper bag album I have done. I made it for my niece that was born in July. i used the regular sized grocery bags. I painted the bags with Temera Paint & punched the holes with the Crop-A-Dile.
Cover:
Font: Opposites Attract
Ribbon: Misc. from M's
Threading Water Punch & Fiskars (I think) Double Slot Punch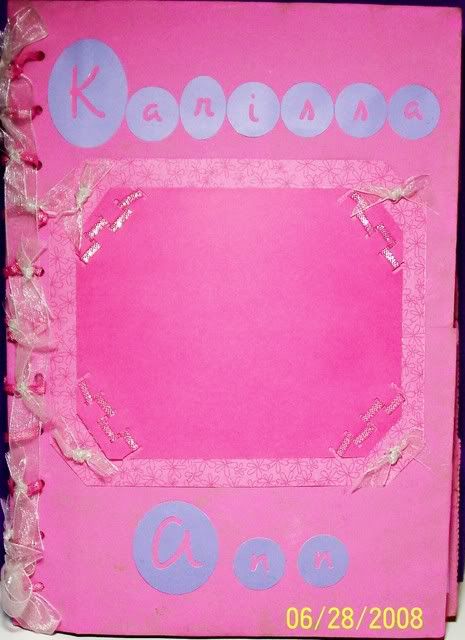 Birth Info:
New Arrivals Cart
Cuttlebug w/ Happy Birthday Embossing Folder
Threading Water Punch
Peachy Keen Face Stamps
Coloring: Chalks & LePlume II Markers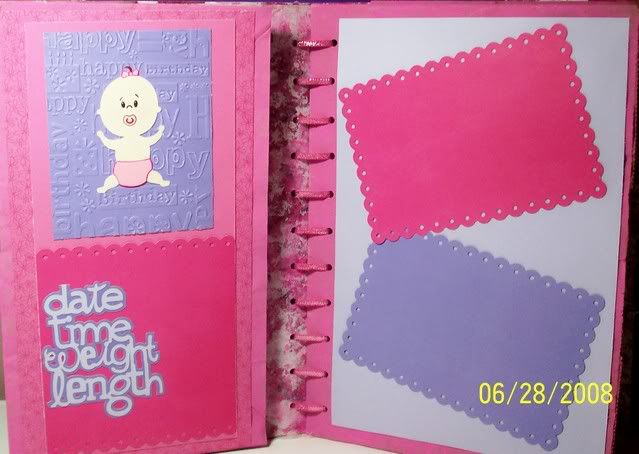 Mom & Dad:
Circles are from George & Basic Shapes
Mom & Dad are from Beyond Birthdays
This page was kind of done as a joke, because my brother (Karissa's dad) says he does not like polka dots. Who knows why!? So I did this page as a joke to him, but I loved the way it came out.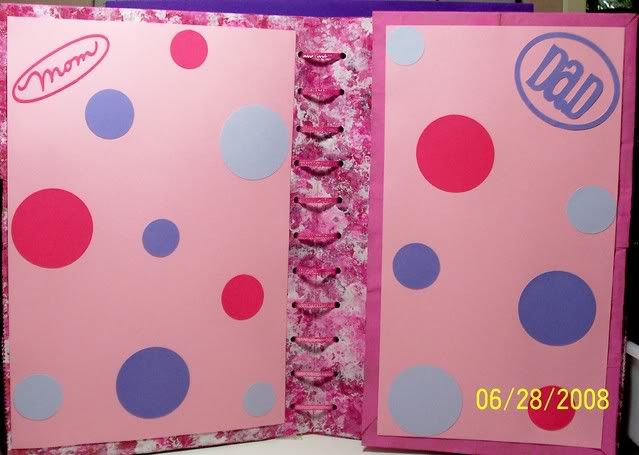 My Big Brothers:
Fonts: George & Basic Shapes & Opposites Attract
Leave-it-to- Weaver Punch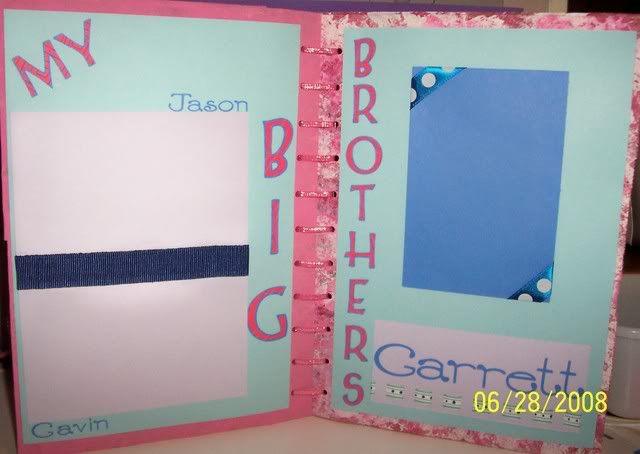 Questions & comments welcomed.