This is what kept me busy most of the time. I made 4 of these in total 1 for my daughter & 1 for each of my 3 nieces. They range in age from 8 to 12. I made them all in different color & patterned paper schemes, but all were basically the same design.

Thank you
Okieladybug
for the .cut file to cover these tins. I don't think I could have done it with out you.
This is the tin that I made for my daughter. She was so excited b/c she knew I was making them for my nieces, but had no idea that one of them would be for her too.

Front & Top: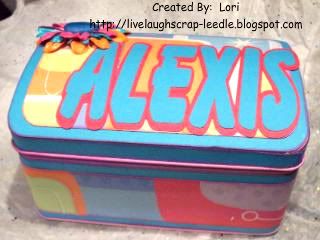 Top:

I-Top Brad in Prima Flowers coated in Mod Podge.
Complete Stationary Set Contents: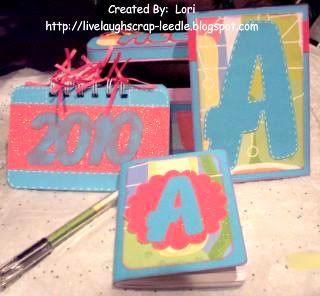 Flip up notepad with very brightly colored pages: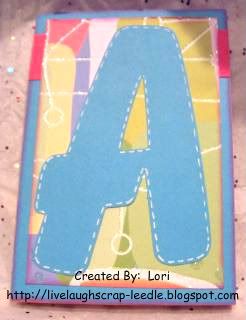 Altered RSVP pen & Altered mini composition notebook: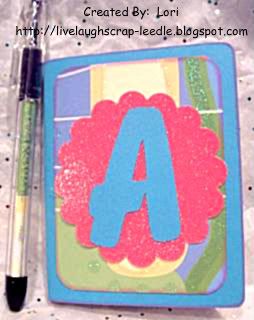 Calendar made with my Bind it All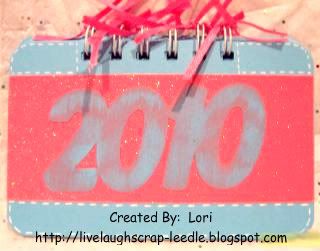 First page inside of calendar, calendar & note card for note & upcoming dates: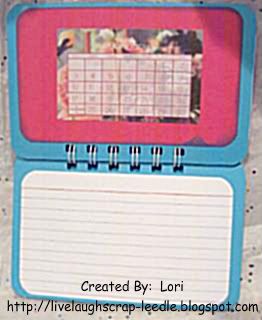 Thanks for looking. Questions & comments are always welcomed.
Lori