This is the first paper doll set that I had made. I made it for a friend's 9 year old twins for their birthday.
Each girl got a bride & groom (clothes not changeable), a boy & a girl doll, a set of clothes to change. Pic only shows 1 set of clothes - each girl received an identical set. Also one of the girls had bangs & the other didn't, so that's how I made their dolls too.
Katelyn's favorite color was yellow.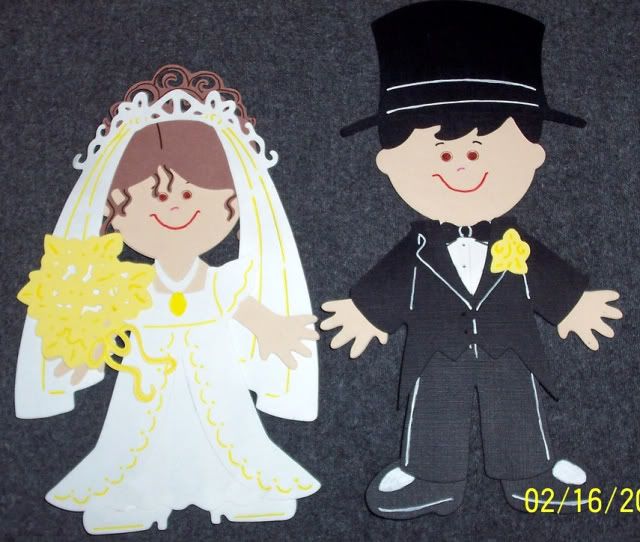 Kacie's favorite color was blue.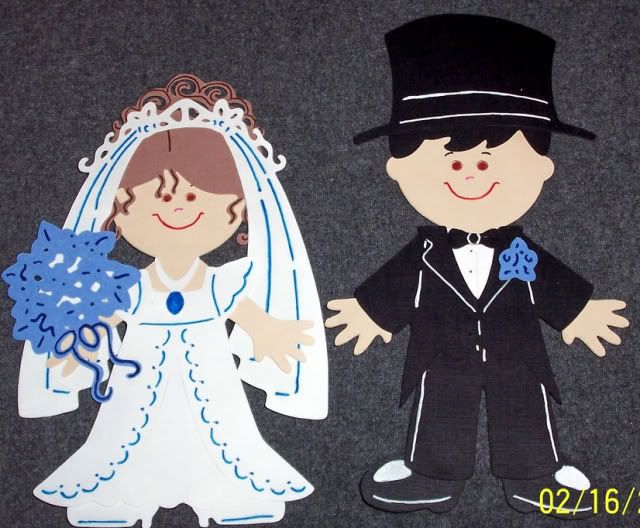 I also made each girl a binder to hold all of the dolls & the clothes.
Thanks for looking. Questions & comments welcomed.