This set of letters were made for some friends with twins. They are fraternal twins, a boy & a girl. The green was added to both letters to tie in the room color, since they share a room.
Ryleigh: Pink & Sage Green, Girly
Reed: Blue & Sage Green, Variety of Sports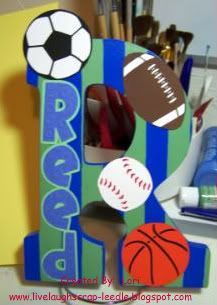 I used my Gypsy and Cricut to design & create these projects.
Thanks for looking. Questions & comments are always welcomed. Lori