Still catching up. Here are some of the tags that I made to put on the gifts. My camera was acting up so I didn't have a chance to get pic of all of them. All of these (except the 1st) was intended to be used as ornaments as too.
This first one really isn't a tag, but a holder for my sister-in-law. I made a pocket on
the
inside for her gift certificate and make a belly band for the outside. I
decorated
it with some layered snowflakes.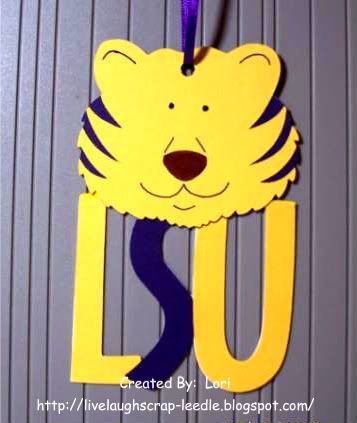 This tag was for my bother-in-law. He is one of the biggest
LSU
fans, so I knew this would go over well.
This one was on my niece Maddie's gift. It was supposed to be a tree, but didn't work out that way. I used the
cuttlebug
with the
swiss
dots embossing folder. I layered each flower with a pop dot between them. I topped it off with a skittle.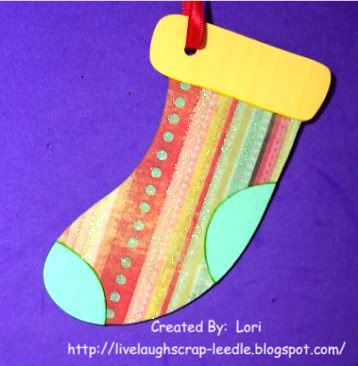 This one was for my niece Jensen. I just loved this
cardstock
& thought it would make a cute stocking.
This one was for my niece
Brooklyne
. I'm sure by now everyone knows her favorite colors are green & purple. So, of course I had to use them.
I made this one, not sure who it would go to. It
ended
up on my mom's present. This tag was inspired by a Christmas card that
Snowflak
made. Please check out her blog.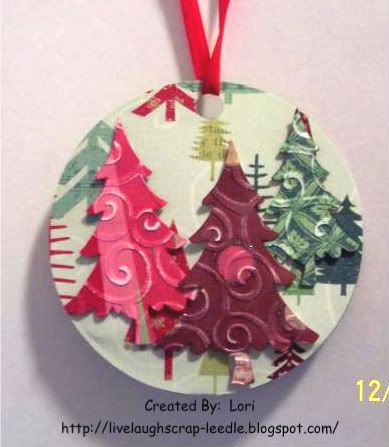 This one is actually a gift card holder. I made a pocket on the back. This one went to by boss. I liked that it was
Christmassy
, but still masculine. I used
CDS
to cut out the tag & pocket. I used printed
cardstock
for the trees, used
the
cuttlebug with embossing folders on them & sanded them to give them an aged look. I attached them with pop dots.
Thanks
for looking. Questions & comments are always welcomed.
Lori
A Proud member of
The Lime Light
. Click on over to see what we are doing.