Yeah, I know you all are glad I'm finished with Christmas. Espceially since it is almost Valentine's Day. OH NO, I haven't even started on them yet. I might have them posted around Easter, LOL.
This first card was for my dad. Men's cards are the hardest for me, I think. Still not sure if I like this one. But, he got it anyway.
Front: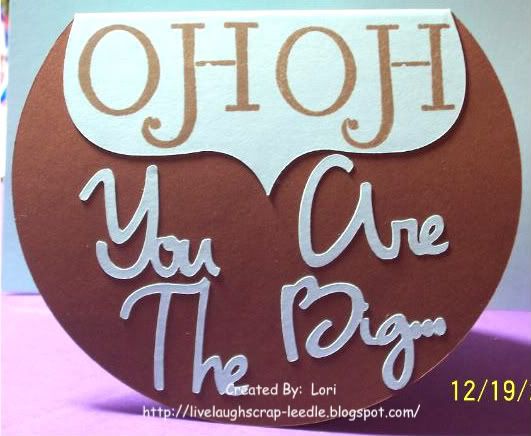 Inside: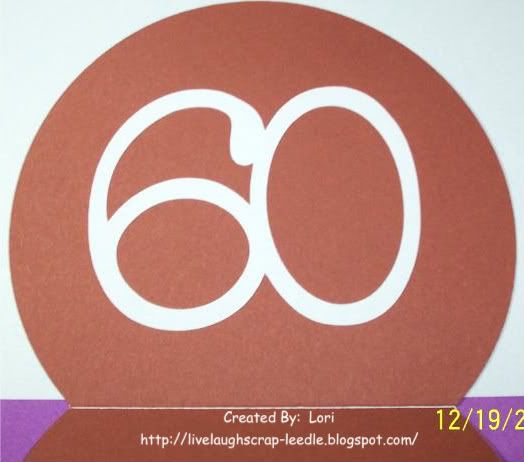 This one was for my niece Jenna. She turned 8 and just loved this card/wall or door hanger.
I hand wrote a birthday note on the back.
Details:
Misc. paper, CDS for the flower frames andfor the name & frame, I usde flitter glue for the center of the flowers, misc. ribbon for hanger, misc. flower & flower eylet set with the crop-a-dile.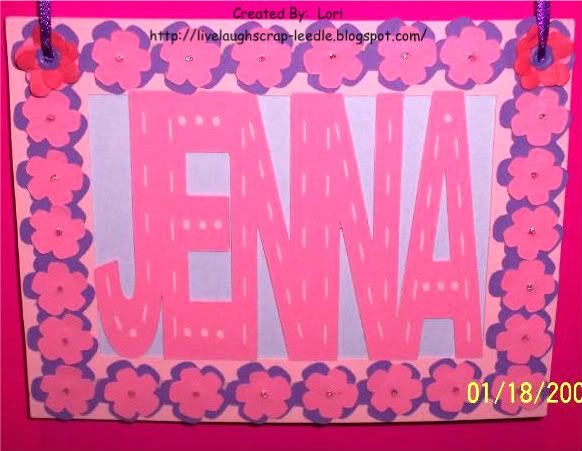 Thanks for looking. Questions and comments are always welcomed.
Lori
A Proud member of
The Lime Light
. Click on over to see what we are doing.