Here is the last of Christmas. These are the ornaments I made as gifts for the women in my family. I won't have much description in this post, but if you have any questions feel free to contact me.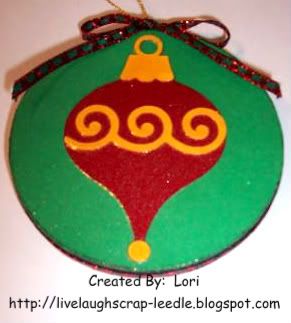 Thanks for looking. Questions and comments are always welcomed.
Lori
A Proud member of
The Lime Light
. Click on over to see what we are doing.