I forgot how I came across this blog, but it is wonderful. Please check out
http://michellesrubberroom.blogspot.com/
.
The project that caught my eye was her
Paper Napkin Transfer
tutorial. I thought this was just amazing. Just think of all the patterned cardstock that we can make now & it even has a textured feel to it. I loaded up with all kinds of printed napkins on clearance at Target. I tried it last night. I had a few issues, but it worked out in the end.
Here is the card that I made & the napkin that I used: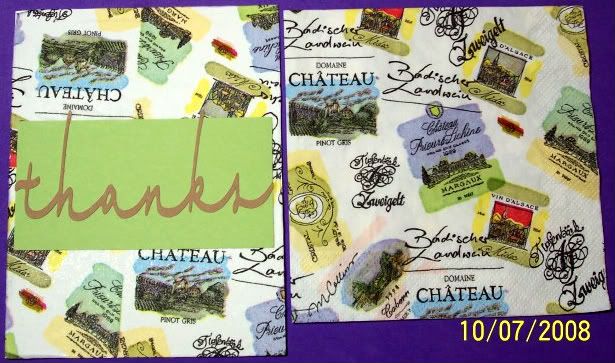 Here is a closer up pic of the card.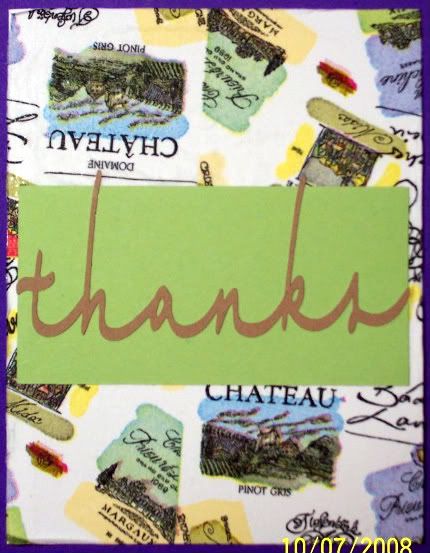 This will be one of the cards going to the marines as part of the 1st task of
The Lime Light
Design Team.
Thanks for looking. Comments & questions are always welcomed.
Lori