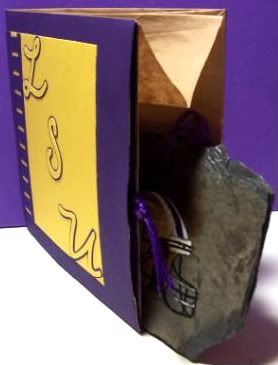 This is the first luch bag card that I made. I got the idea from thriftygranny on the Cricut Message Board. Click
here
for her blog. She gives instructions
here
too (post #20).
This card was for a very good friend of ours. He is a very big LSU fan, so I knew this would be perfect. Happy Birthday Sean!!!!
This is the front of the card. I used OA for the letters & LITW punch.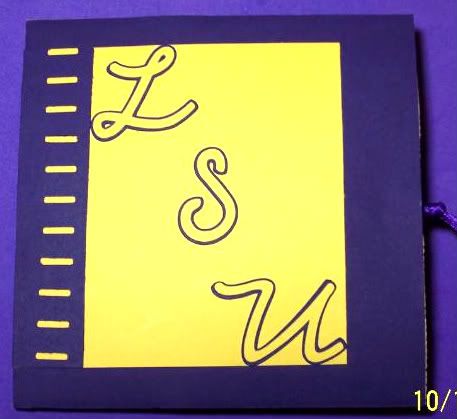 This is the front & pull-out . I used george to cut circles, then cut them in half for the border of the pull-out. I can't remember the name of this stamp set.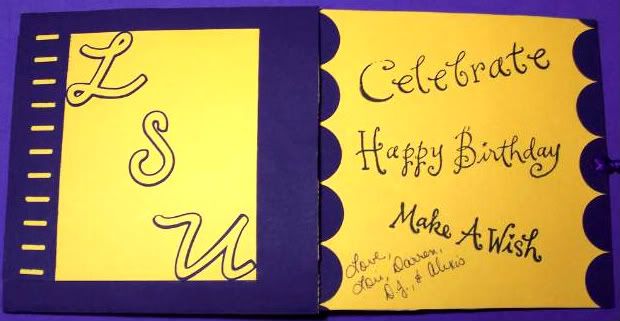 This is the back of the crad. I used the LITW punch & George with CDS to make the football. I also embossed the football with the CB using the Swiss Dots folder. I used a brown marker to color the dots.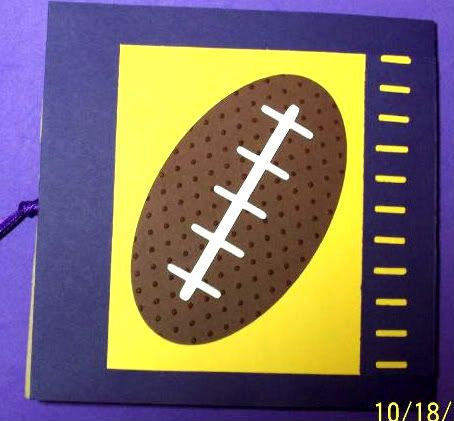 Thanks for looking. Questions & comments are always welcomed.
Lori