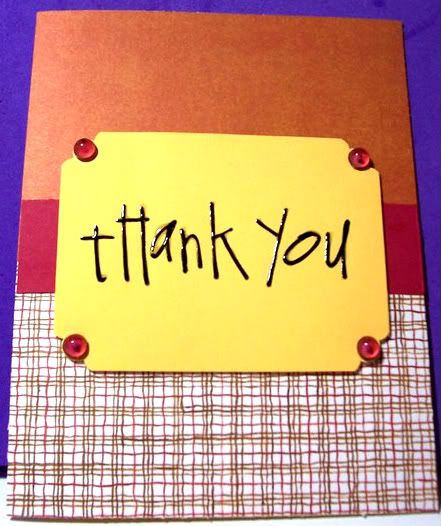 This challange was brought to my attention by a fellow
Lime Light
Design Team Member,
Angelique
.
Card Details:
Misc. Cardstock & Printed Paper.
Fiskars 3 Design Corner Punch on yellow cardstock.
Heidi Swapp Stamp
Skittles
Liquid Embossing over the stamp
This card is very simple, but I really wanted to get it done. It is for such a great cause - to let others know that they are appreciated. Alzheimer's Caregivers, I'm sure don't always feel that they are. I have not been touched by this disease in anyway. Cammie's story just touched me. And the fact that so many have donated so much for Cammie's cause, that the least I could do was make a card to brighten someone's day.
I will be sending my card to the Altman House. I'm sure they will appreciate everything that Cammie has done to bring this attention to the ones that are sometimes not so appreciated.
Thanks for looking & please visit both, Cammie & Angelique's blogs.
Comments & questions always welcomed.
Lori