Well, I have not been around for a while. We had Gustave & Ike to worry about. I'm still not totally back to my cardmaking & blogging, but I'm working on it.
I did get my mom's b-day card done & given to her on time & before we had to evacuate. But I am just getting to post it.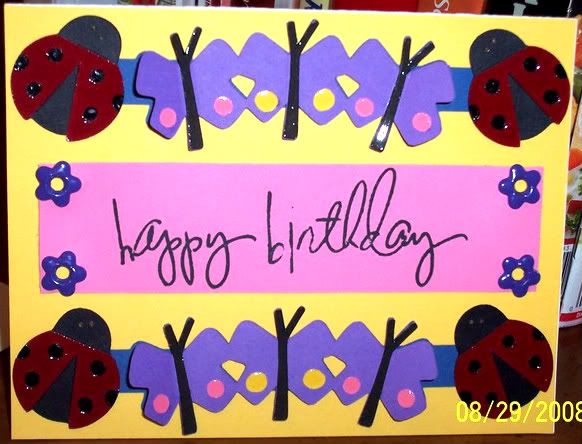 Before Katrina my mom had a beautiful butterfly garden. So I knew she would love this card.
Details:
Ladybugs - Doodlecharms, Butterfly Border - Walk In My Garden, Liquid Embossing on the ladybug wings & dots & body of the butterflys, Stamp is from Heidi Swap.
Thanks for looking. Comments & questions always welcomed.
Lori