This one is for some friends' daughter. It's hard to believe we have known Jordan since she was in Kindergarten. Now she is 13.
I used George & Basic Shapes for the diamonds and Mini Monograms (I think) for the J.
Front: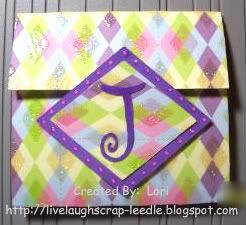 Open & Pull Out: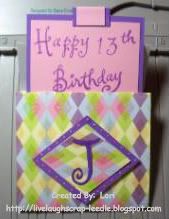 Thanks for looking. Questions & comments are always welcomed.
Lori
A Proud member of
The Lime Light
. Click on over to see what we are doing.